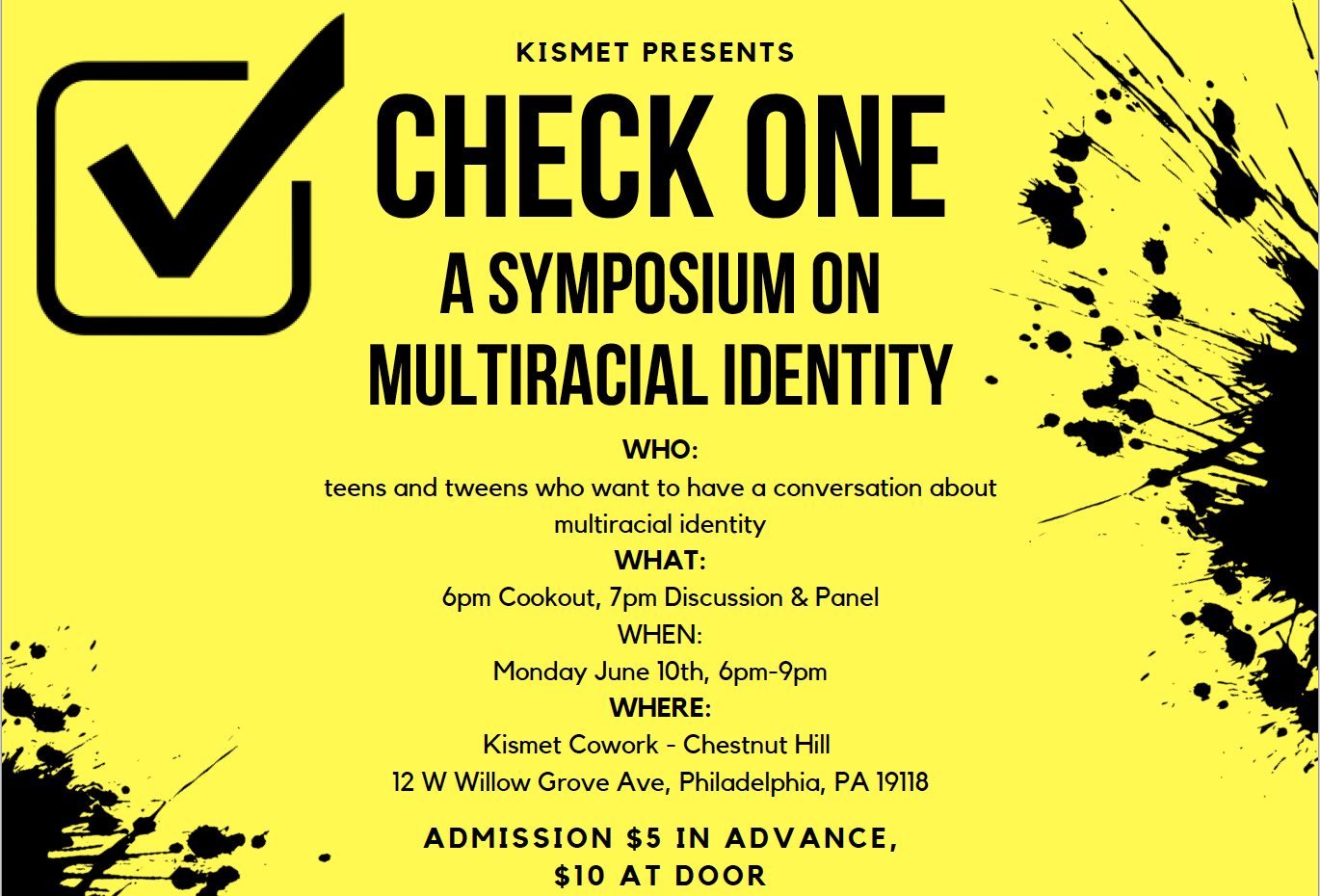 About this Event
In honor of "National Loving Day" Kismet Co-Work presents Check One: An Evening on Mixed-Race Identity and Culture for Youth.
What are you? You don't look like you're ____. What is your race? Please check only one.
Check One aims to tackle these questions and experiences with the youth of today in mind. We'll start off with a cookout celebration, followed by a panel with special guest Daralyse Lyons (author, speaker, actor) Jose "Gonzo" Gonzalez (Director of Graduate Support at the Gesu School), Isabel Ballester (Uncle Bobbie's Event Coordinator) and more! A great chance to come out for good food and good conversation for the whole family.
Tickets are $5 now, $10 at the door.
Please note, this event is geared towards young adults.